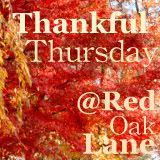 This is pretty late, but at least it's still called Thursday right now!
We've had a very different week with relaxed school days, lots of family time, movies, yard work (for my husband), a field trip, and a vet visit. We did not take a formal spring break, but we changed things up for all our sakes.
So I'm very grateful for the fun we've had!
This week I'm also thankful for
Early morning walks
Evidence of God's continued provision in the midst of our circumstances
Trampoline time
Neighbors–we have the best!
A husband who, though he may not understand my fears and worries, loves me anyway
Giggling girls–especially when it's sisters giggling together
The lovely smell of hyacinths in my front yard
Reminders of the unfathomable gift of a Son, given to take our place
Cooperative efforts
The fact that we live very near the heart of Amish country
Our field trip this week was over to Shipshewana, IN. We've been there many times. In fact, this trip was more of a grocery shopping trip than anything else, but the kids still had fun. Of course, on the way we must stop at the absolute best bakery in the area! Out-of-this-world donuts.
You probably can't read this very well–it's a terrible picture, sorry! But, I am so impressed by the values which govern their business. The last part of their Mission Statement says,
"Together, as a team of individuals, we strive to have a positive impact on all who are associated with Rise 'n Roll while running our business to the glory of God."
I hope you can find things, large and small, to be thankful for today.