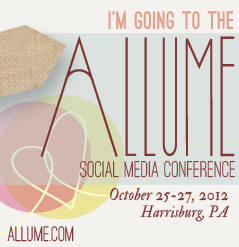 I know, I know, I'm really late with this. But hey–at least it's still at a point in time before the conference.
This is the first year for me, and I am SO excited! And a little nervous.
I'm rooming with 3 ladies whom I have never met, but am looking forward to getting to know. In order to give them some insights into who I am, here are my "Top-Ten Things My Roomies Need to Know About Me."
I am not an organized person. It absolutely does NOT come naturally or easily for me. I have trouble coming up with a plan, but even when I manage to, I have trouble sticking to it! Drives my uber-organized husband crazy.
I used to be a night owl. The HelloMornings Challenge has radically changed that. Now I start longingly looking towards my bed at about 9:30. That all might change during a conference, however!
I cannot drink coffee without half-and-half and sugar. I will actually go without coffee if there's no cream available. I don't particularly like going without coffee!
As a doula, I'm pretty open with talking about all things pregnancy and birth. You might not want to get me started. 🙂
Dark chocolate is my thing–more specifically, Dove Dark Chocolates (the square ones with the pithy little sayings on the inside of the foil.) And no, Hershey's Bliss do not taste the same. I am a chocolate snob.
I am a football fanatic. I will be checking in on my fantasy team and catching scores during the weekend. Our fantasy league has become quite the fun rivalry amongst my family members.
I can sit and read for hours. Literally. I've been known to start and finish a book on a Saturday afternoon. Laundry? What laundry?
I am not a seamstress, crafter, scrapbooker, photographer, or recipe collector. I'd rather (see #7), write, or watch a movie with my family.
I am 42 years old. This means I have to deal with wrinkles, graying hair, AND acne at the same time. Do I think this is wholly unfair? You betcha!
I have no idea yet which Allume sessions I'm going to attend. So many sound so good! It might be an hour by hour decision once I'm there. I am hoping to gain insights into this craft called blogging, and using my little online space in the best way. But, most of all, I'm looking forward to building relationships with like-minded women.