I am so pleased to offer this guest post from a new blogging friend that I made through the Connections Network. Laura is a homeschooler who has some fun ideas for how to make the end of the school year special. Be sure to check out her bio and site listed at the end of the post! Thank you Laura!


Looking back to my days in school, there was almost always something fun to wrap up the school year during my pre-college days. In the younger years, we had an end of year party in the classroom and often times the school would have an awards ceremony to recognize the students. Sometimes, there might be a field day set up during that last week with all those wonderful games like tug-of-war and sack racing.
I don't remember quite the same fun end to the school year in high school. Although, I do remember my high school had a points contest between the classes and the 'winner' had classes cancelled for the day with a carnival like environment provided by the football field. I have fond memories of hanging out with friends in the sun the one year our class took the prize.
Sadly, when you homeschool there is a tendency to have the school year end on more of a whimper. This is even more likely to occur when the family has chosen to have a year round approach to learning. However, there's still an opportunity to take time and recognize all the kids have achieved during the year and just have a good old fashioned fun day!
What our family has done changes year to year based on what is going on in our lives and where we are living. My older boys had gone to a 'brick and mortar' school for a while and experienced field day and end of the year parties. As they attended a Catholic school, they also ended their last day at Mass with an awards ceremony immediately afterwards.
I'll admit that the first year we homeschooled, I was just so glad to have made it through the entire year that we just had a big clean up of the books after attending Mass and then started our summer 'vacation.' After a move to Maryland, we were involved with an active Catholic homeschool group that held an end of the year Mass and picnic/potluck for the families. The boys and I really looked forward to spending time with other homeschool families to celebrate the end of the year mark.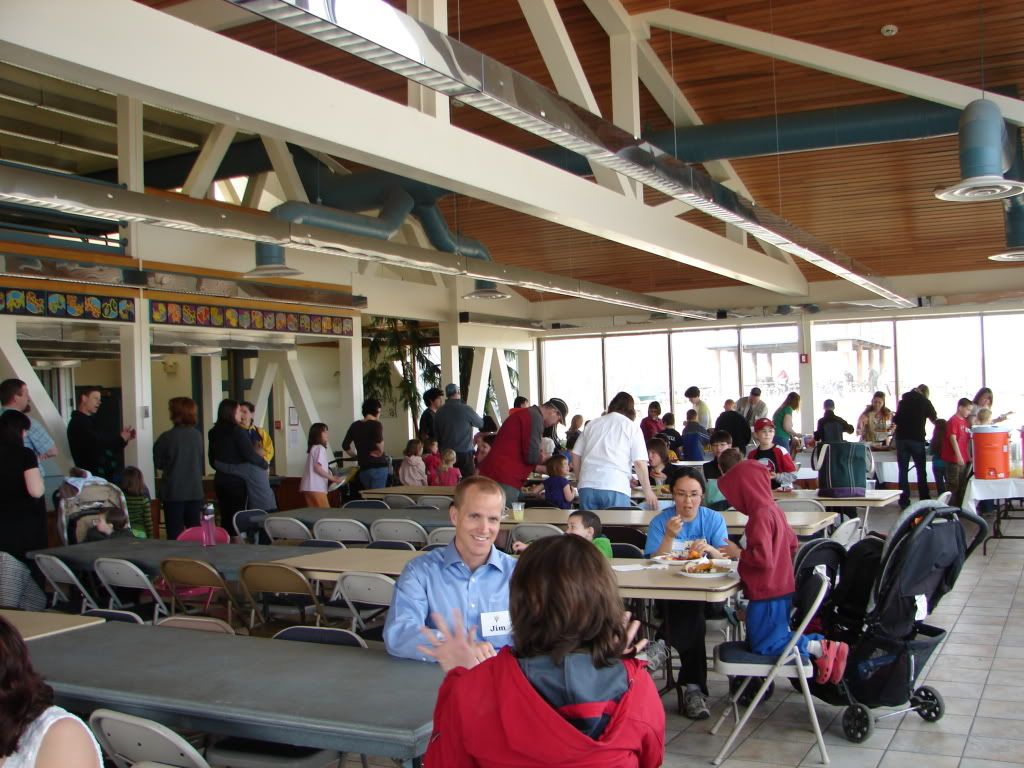 Since moving up to Alaska, we have done the year end picnic with other homeschool families both last year and this year. One of the homeschool groups with which we are affiliated hosted a field day and picnic with all the fun games plus a bouncy house that was rented for the group. For both events, we came with a dish to pass and enjoyed a time of fellowship for the adults as well as time for the kids to have a fun time.

I do recognize that we are quite fortunate to have several active homeschool groups where we live and have lived in the recent past. Those larger groups have allowed for the rather social experience of a field day or large scale gathering. However, any homeschool family can pull together a fun day to commemorate the end of the school year. It could be as simple as packing up a picnic lunch and heading to the local park. Or, look at what activities the family enjoys doing together and plan it for a day when all the family members can participate. I have a feeling my boys would be all for a family camping trip (weather permitting) before the tourist rush starts up. If you are close to extended family, maybe have a gathering where the kids show off some of what they have learned this year.
Really, the options are extensive…just like the ways we can homeschool our children are numerous. It's up to you how to best mark the annual milestone for your family.
Now that our official school year is over, we are on a lighter schedule (as learning never truly stops here) and have the 'fun' of cleaning up and preparing for the next year. I'm sure that is not my boys' idea of fun, but this mama is looking forward to reclaiming some calm in the house.
Laura O in AK blogs about her life with four active boys up in Alaska at Day by Day in Our World. They just completed the fifth year of homeschooling and are preparing for the challenge of homeschooling their oldest son through high school with a toddler in the house. In tandem with their regular homeschooling, the family is scheduled to be back on the TOS Homeschool Crew for a fourth year.
—
Laura O in AK
Day by Day in Our World
Our family's corner of the web where you can follow our adventures and read some reviews as well.