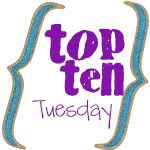 We finished reading the biography of Nate Saint today. My sensitive youngest spent some moments in her room afterwards, mourning the unfair, brutal fate of the brave men attempting to take the gospel to the Auca people in Ecuador.
She sometimes gets frustrated with herself and her extra-sensitive nature. BUT, I got to thinking about all the things I love about having this compassionate, easily-moved-to-tears child in my life.
She teaches me to be aware of the tone and timbre of my words, not just the words themselves
She reminds me that not everyone thinks videos of others getting hurt are funny
She helps me to remember that everyone deserves compassion
She gives me a picture of the God who hurts with his creation
She never lets me leave the house (when she's not going with me) without assurances of her undying love
She teaches me to slow down and patiently explain things
She affords me many opportunities to sit and snuggle with her
She helps me to understand that careless words do indeed have an effect on those around me
She enlightens me to the true "mama bear" in myself when she is criticized or teased by others for being who she is
She is always willing to sit and cry with me if I am sad
I love you, my sweet, tender-hearted, lovely girl!